Manage Tanks And Reservoirs Remotely
XiO's Tank Operations solution allows operators to easily control, monitor, and manage storage tank and reservoir levels.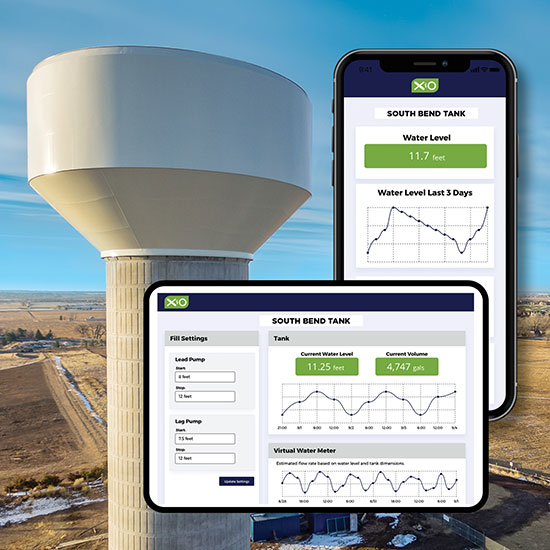 Data At Your Fingertips
Monitor your tank levels in real-time. Control pump run time schedules and fill and drain cycles. View pump trends over time and better understand demand. Optimize energy use with Time Of Use pumping. Access your data from any device with an internet connection.
Monitoring & Alarms
Secure Cloud-Based User Interface
Control
Use tank level as control parameters for other system components (pumps, valves, etc.)
Analytics
Calculate water usage without a physical meter! High usage alarms based on calculated usage.
Download Product Data Sheet
Want more information about our Tank Operations solution? Download our product data sheet today.